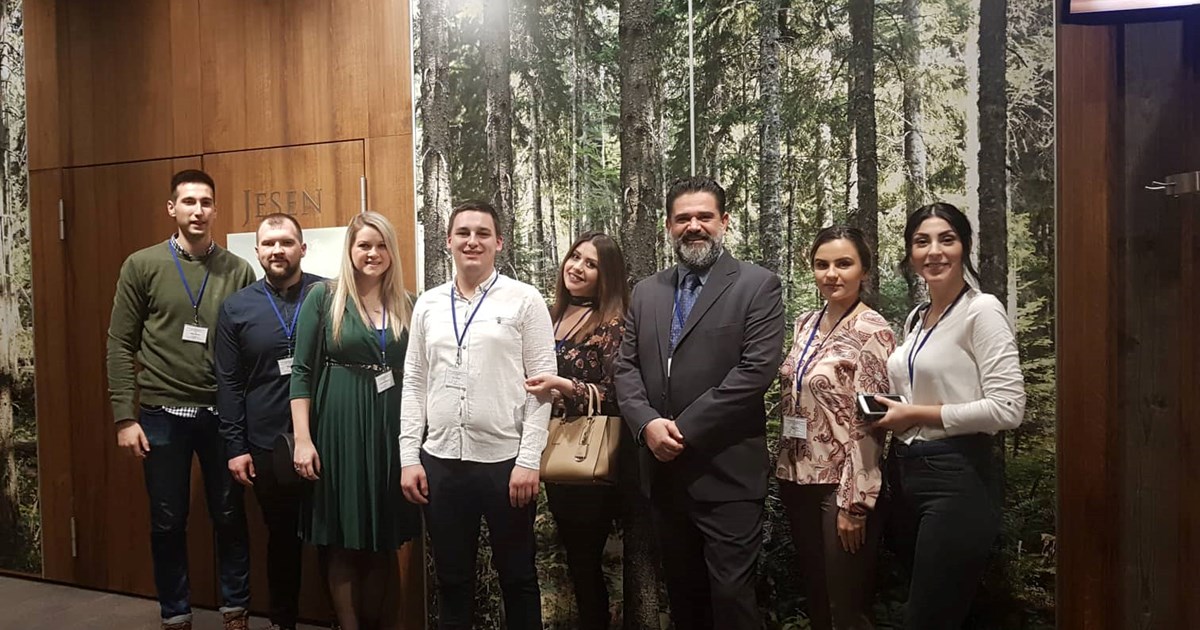 Participation of students in the VII State Competition in simulated trial
A group of students and students from the Faculty of Law, from 9 to 12 December 2018, spent at Jahorina, where they participated in the VII BH State Competition in the simulated trial from the field of criminal law!
The aim of the Competition is to provide students with the opportunity to gain practical experience in the field of criminal law, applying the basic postulates of the European Convention for the Protection of Human Rights and Fundamental Freedoms. Judicial councils consisted of judges of the Court of BiH and the Municipal Court in Sarajevo, with the participation of representatives of the Prosecutor's Office of BiH and other judicial institutions in Bosnia and Herzegovina.
Honorable congratulations to the students who represented our University with dignity at this competition: Nejla Alić, Adis Delalić, Aldin Džoklo, Adna Hodžić, Ajla Kaplan, Džani Pajić, and doc. dr. Denis Pajić and v. asist. mr. Sunčica Hajdarović who were accompanying and supporting students!